2014 International Consumer Electronics Show
When: Sunday, January 05, 2014 through Sunday, January 12, 2014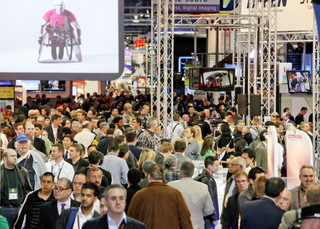 Friday, January 24, 2014
Making your own 4K videos One of the things that has to be overcome for consumers to buy into the idea of Ultra HD or 4K TV…is  the lack of content.   Manufacturers and program deliverers like Netflix are working on solutions.   And Sony has announced a more affordable camcorder with 4K capability...
Read More...
Sony, 4K, Ultra HD, camcorder, FDR AX 100, gadgets, tech, video camera
Thursday, January 23, 2014
Dish Network is expanding its Hopper line up Dish CEO Joe Clayton is calling them Super Joeys.   New boxes with new capabilities that will work with the company's Hopper satellite DVR system…"We've introduced Super Joey which allows you to record up to eight programs at one time.  That gets rid of, I...
Read More...
Dish Network, Hopper, Super Joey, TV, satellite, gadgets, tech
Wednesday, January 22, 2014
A high tech mother No, we're not talking about moms who love their iPhones and iPads.   Mother is the name of a new gadget from a company called Sen.se.  It is a rolly polly looking doll with a digital face…that connects to your network and then communicates with little sensors called cookies.   Founder...
Read More...
Mother, Sen.se, gadgets, tech, gear, sensors
Reports
Putting four terabytes in your pocket: Seagate

(Tuesday, January 21, 2014

)

Computers, 2014 International Consumer Electronics Show, in, Backup, Putting four terabytes in your pocket: Seagate, terabytes, Electronics, your, storage, pocket:, Putting, Consumer, drives, four, 2014, Slim, Show, hard, Plus, Fast, Seagate, International

A bendable Ultra High Def TV?

(Monday, January 20, 2014

)

High, tech, A, 2014 International Consumer Electronics Show, TV, Def, Electronics, Ultra, CES, Consumer Electronics, Consumer, 2014, Show, Samsung, A bendable Ultra High Def TV?, TV?, gadgets, bendable, gear, International